Enrichment Centre
We make Learning Fun!
We are an enrichment centre designed to provide new and exciting ways to make learning fun. All age groups welcome.
Early Education
Give your child a good head start!
Early foundational learning is important for a child's subsequent learning. Having a strong early learning foundation provides a ladder to a future where children are able to adapt and thrive independently. A child's full potential can only be unleashed provided that their learning platform goes beyond the set of curriculum and content.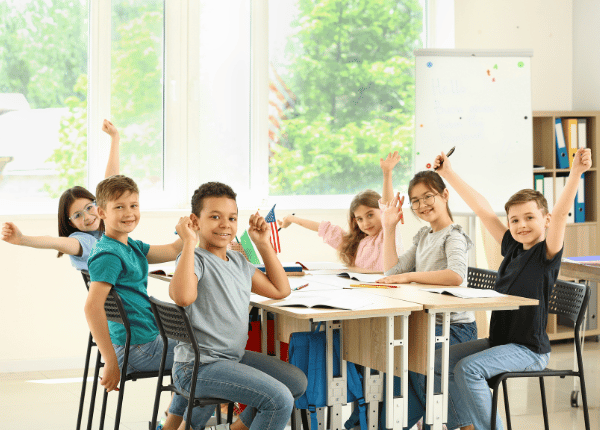 SCHEDULE :
Dates : July (10th, 12th, 17th, 19th, 24th, 26th)
Time : 4:30pm (GMT+8) Malaysia, Kuala Lumpur
Location : Online – Google Meets
Duration : 1/2 hour each session
Q & A Session (For Parents) : 27th July 2023, 4:30pm
(Note : A minimum of 10 participants required for the sessions)
Classes
Enrichment Classes
Contact us for an assessment. Our phonics lessons are guaranteed to get your child reading and spelling independently within a couple of months.
Contact us for an assessment to check your child's level. Grammar is a vital part English to structure and deveolop your child's writing skills.
Art helps children reduce stress and anxiety. On a deeper level, art actually seems to have an impact on the brain's neural connections, which act as the wiring for learning.
Date: 3rd July – 7th July 2023
Days: Monday – Friday
Time: 9:00am – 3:00pm
Fee: RM600
Note : RM150 registration waived for sign-ups before 31st May 2023.
Other actvities
We have other fun enrichment activities!
Yoga for Kids
We carefully design and plan our classses to bring laughter, music and simple yoga poses to the young ones. Yoga will help kids connect to their bodies and emotions better.
Creative Writing
Nothing is more exciting than getting lost in your own imagination. There are many activities and ideas to help you come up with story ideas, plan your story, write exciting characters, and edit your story.
Felt Creations
Besides developing fine motor skills, felt creations also develops patience. It allows the child to be creative in their own space and reduces anxiety.